MindVision~ the 3-day intensive life-changing retreat, by donation

MindVision: learn to practice proactive mindfulness in 3 days:
change Your Life, Help Others and Rediscover your Passion.
What is Proactive Mindfulness?
Similar to traditional Mindfulness but practiced holistically and demonstrably in a group.
What does that mean?
Traditional mindfulness is largely the practice of observing what is going on internally - bodily, emotionally, mentally and spiritually; MindVision does much the same but encourage sharing the experiences in a caring, sharing and profoundly supportive setting.
Isn't that like a Vipassana retreat?
NO - Vipassana discourages communication whereas MindVision encourages caring and sharing.
| MindVision | Vipassana |
| --- | --- |
| MindVision requires that you want to change something in your life. | Vipassana requires that there is a desire to attend a retreat. |
| Expression of all physical, emotional and mental experiences is encouraged for the benefit of all. | Expression of anything is discouraged. |
| Insights, epiphanies, thoughts and shifts are shared which makes them easy to assimilate into your life. Sharing them also shares their benefits with others. | Insights, epiphanies, thoughts and shifts are a personal experiences on a journey alone. |
| You have the proactive and compassionate support of the group if and when you want it. | You are largely on your own even though you may be in a crowd. |
| When one person "gets it" the whole group "gets it". | When one person "gets it" no one else is significantly affected. |
| Everyone's experiences are added together creating a whole which is greater than the sum of the parts. | Everyone's experiences are their own and that's about the sum of it. |
| MindVision lasts 3 days | Vipassana retreats typically last 10 days. |
| You will be at peace with yourself when MindVision is complete. | Vipassana teaches a practice which helps the pursuit of inner peace. |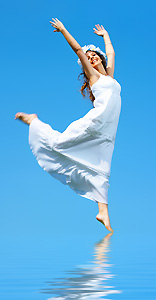 Your MindVision experience will provide you with:
an understanding what you do to create discomfort in your life
an acceptance that you are actually in control of the process
practical knowledge of what you can do to change the process
experience of a mindfulness practice to reinforce and sustain the changes
In just 3 days you will clear issues which may have developed into anxiety, depression, stress, sabotage programs, substance abuse, health issues, relationship issues, business or life challenges.

You will leave confident that you have changed so that these issues no longer cause the same results and you are developing the skills to keep it that way.

MindVision helps you get clear on what you really want in life and also what is preventing it manifesting. We have found the vast majority of people have no idea of what they really want in life and are often despondently pursuing goals which other people have told them they "should" want to achieve.

You will witness your mind in action – see your patterns, concepts and constraints, this is a necessary step we all must experience in order to create change - profound, positive, permanent change within yourself and your life.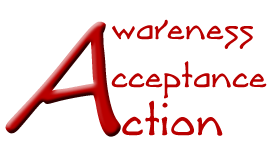 MindVision will help you understand:
what is undermining your joy in life - the awareness
that you are indeed in charge - the acceptance
what you can do to change the pattern - the action
What's Involved

3 days staying at our lovely property in the Sunshine Coast Hinterland. It starts at 9:00am on Saturday goes to around 5pm on Monday.
You will need to bring:
A firm commitment to stay for the 3 days.
A genuine desire to change something in your life.
A willingness to be honest - especially about your feelings.
Your own bedding (if you are not travelling in a private vehicle we can provide your bedding)
Food to share for the 3 days - if you are on a special diet that will not be a problem.
Casual, comfortable clothing and [optional] a cushion - the larger, the better.
You might want to bring:
A bunch of flowers or (preferably) a pot-plant in flower which will end up in our medicine garden.
Do not bring: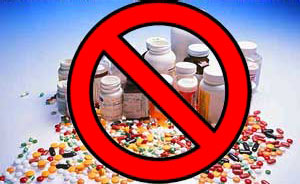 Anti-depressant medication, alcohol or social/recreational drugs - because MindVision relies on clarity of feeling, anything which diminishes your ability to experience your feelings fully will severely handicap the process for you and for everyone else.
If you are on anti-depressant medication and still want to come, please contact us about our 2121 method (we have had a lot of experience and success helping people get off antidepressants in just 6 days - more about that here).
What it will cost?
We offer MindVision on a donation basis so the cost is up to you - cash is good, EFTPOS available, all offers considered.
When is it on?
The next retreat is scheduled for 12th, 13th & 14th January, 2019
Places are limited so book early - phone (07) 54999060.
Want to know more? - please phone us on (07) 54999060.
Want to book in? - please phone us on (07) 54999060.
Why not email? we need to talk with you before we know whether MindVision will suit you and you will suit MindVision.


want to read more? .........



MindVision is a potent and transformational experience - for us it has been a journey which has demonstrated time and time again that we are all one and we are all unique and we all want to be at peace with ourselves.

We guarantee you that you will empower yourself - body, mind and spirit - to create positive change in your life. Moreover you will also help others do the same in their life.

MindVision is a very level playing field - it is not a space where we will tell you how you should live your life - no doubt there are a multitude of people already doing that. It is a space where you will be gently, but firmly, brought to discover what it is you really want in life, what you have been doing to prevent that happening and what you can do to stop repeating the same old story. You will leave with mindfulness skills to make sure it stays that way.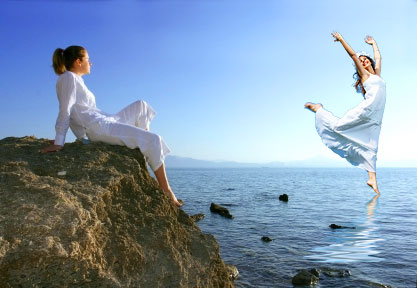 Come to MindVision and
your life will change.
In truth, come to MindVision and you will also help others change their lives.
MindVision is a place where you can stop dreaming about living and start living your dreams - safely and surely.